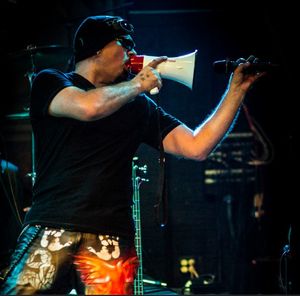 "I am compelled to make music. I love the creative process of it. The ebb and flow of the art and above all, the story-telling". These are the words that describe the work of Dodd Michael Lede and his most recent incarnation The DML Conspiracy. 
Gathering world class musicians to his cause, Lede is always exploring the depths of his talent with a collection of music that not only navigates the diverse waters of rock, but transforms them into something unique and satisfying. Plundering a rich catalogue of inspirations, The DML Conspiracy migrate between classic rock renditions to a more traditional pop-rock sound that will appeal to audiences everywhere.
Click on the photo above to visit Dodd's Promo Page on Discover YOU RADIO.