"

Dodd Michael Lede of the DML COnspiracy"
— From Houston Texas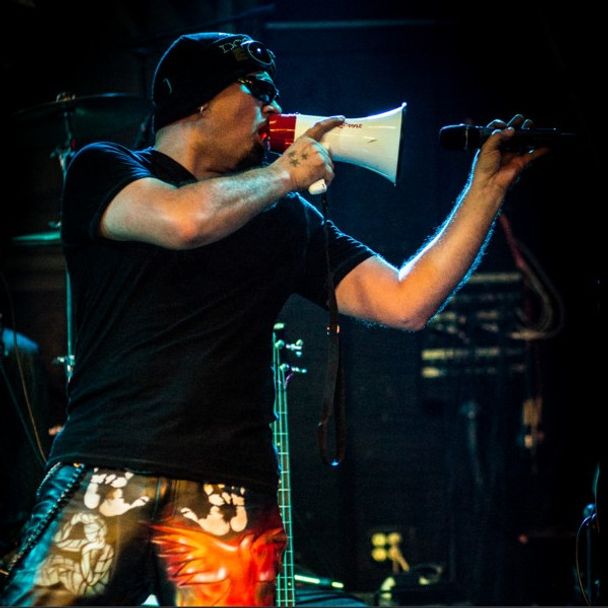 MEET DODD MICHAEL LEDE
PLAYING ON DISCOVER YOU RADIO
"I am compelled to make music. I love the creative process of it. The ebb and flow of the art and above all, the story-telling". These are the words that describe the work of Dodd Michael Lede and his most recent incarnation The DML Conspiracy. 
Gathering world class musicians to his cause, Lede is always exploring the depths of his talent with a collection of music that not only navigates the diverse waters of rock, but transforms them into something unique and satisfying. Plundering a rich catalogue of inspirations, The DML Conspiracy migrate between classic rock renditions to a more traditional pop-rock sound that will appeal to audiences everywhere. 
His influences are borne out of a transitory existence amongst the very fabric of American musical culture. Originally from New York and spending time in Los Angeles before finally settling in Houston, Lede's blend of Americana, Southern Rock and Blues-tinged sounds are clearly evident in the songs he creates. Crafting immediately identifiable melodies that are an ear worm competing for your rock soul, his hooks draw you in and create unforgettable experiences that will stay long in the memory. 
2021 has certainly been a year to remember for The DML Conspiracy as they have released a cavalcade of tracks that truly defies expectations. Lede has certainly given his music the freedom to speak for itself and is proud of the work they have achieved so far. "There is a definite maturity to the newer music. I've been in rock bands for most of my life, but I believe my true legacy will be in the songs I leave behind". 
If you have been a fan of the music that Lede made before, there is no doubt that you will be thrilled by the work that The DML Conspiracy are putting out now. The songs that he has brought to the world are not just a thrown-together attempt to reinvigorate a career, but have been carefully crafted over time to transform his music into a ground-breaking experience for a new generation. "I had been writing and recording these songs over the span of a four-year period. I wanted people outside of my inner circle to hear what I had been doing and let them fly." 
That decision to break down genre-stereotypes and unite listeners with a diverse range of musical flavors in particular, has come to fruition with the release of their most recent tracks. With 'Anyone Else But You', DML Conspiracy really find their groove with Shawna Cole on lead vocals, and deliver a drama fueled rock ballad with bite. The singer-songwriter quickly followed up with a venture into pop-rock on 'Hollywood Ending', which has elements of Smashmouth, the Beatles and even a throwback to the complete musical excellence of pioneers ELO.  Radio friendly in every sense of the word, it clearly demonstrates that Lede is an artist at the top of his game. 
Determined to be the chameleon on the modern rock landscape, DML Conspiracy then return to a deep dive into rock boogie with the anthemic 'Back In This Space'. Brilliantly evocative of powerhouse rock tracks of days gone by, Lede has written a song for the ages. Blistering guitar work, supported by driving rhythms and vocals that are both inspired and cleverly articulated, are delivered in one brilliant arrangement that will honestly stand the test of time. 
A lot of the longevity and instant appeal of Lede's music is due to the lyrics he writes for his songs. These are no throwaway or glib cut and paste rhymes from a mind untested, but clearly represent the inner workings of a story teller with a penchant for descriptive word-play. "My lyrics tell the stories of my life and of the lives of the people around me. It comes natural to me and I honestly cannot tell it any other way". 
As the world wakes from its enforced slumber, The DML Conspiracy will be releasing music every single month to brighten the future landscape for a global audience. With glorious foundations already in place, expect to hear their work on the main stage as they bring music back from the ashes.
-Taken from The DML Conspiracy's Website