WELCOME to Discover YOU RADIO's Podcast/Blog


Introductory Episode 
This is a beginning to a life long dream and it has taken somewhat of a journey to get here. Hello, my name is Will Stenner and I am the founder of Discover YOU RADIO LLC
I would like to be clear regarding this blog/podcast. This first thing that I'd like to start off with is to give you an idea about who I am and why I have a desire to do this. I have made really bad decisions in life that hurt people that I know, my health and I was extremely financially irresponsible. I'd be lucky to rub two pennies together at times. Without getting into detail of what I did wrong I prefer to share the things that are helping me live a happy and fulfilled life. Now keep in mind this podcast is not about me. It is about solutions that have helped me get on my feet and find the success that I have been finding.
I am a firm believer in "If you don't give it a try, it will never happen" due to the fact that I got to experience something that most people would dream about and it all happened because I did not believe this big deal would ever happen to me but I did it anyways. It was a silly Tweet that I sent to Jimmy Fallon that actually landed me a role in a Super Bowl Commercial where I also won tickets to go to the Super Bowl and have breakfast with Emmitt Smith. Can you imagine that? My thinking was, "Yeah right, this will never happen" and to my surprise it did. Being that I wrote a few songs and released them out into the world, I thought this event would boost my music career but it didn't. The reason why it didn't is because I was making bad life choices which inevitably almost cost me my life and ultimately left me family-less and homeless. By the Grace of God I was able to shake off the chains of bad decisions and find a better way to live. I don't really promote the songs I wrote anymore due to the fact that I just lost interest. I was in that business for selfish reasons and have since lost the desire to pursue the career of a musician. Below are links to songs I have wrote, been part of and a few pictures to appease the curiosity of this story. Some pictures have links attached to them. 
  ENOUGH ABOUT ME 
NOW LETS GET STARTED!
---
Music
One of the sources that I use to get my music from is called Music Submit.
 This is one of my favorite sites where I find most artists to add to my station.
Click on the banner below to submit your music for screening.
TIFFANY THOMPSON:
It was through Music Submit that I found the artist Tiffany Thompson and immediately knew that I had to add her into rotation on my station.  
Tiffany Thompson's album Titled "One Voice" has been added to Discover YOU RADIO's regular rotation on September 5th, 2021 after finding her submission from MUSICsubmit.  
Click on the photo to visit Tiffany's Page on Discover YOU RADIO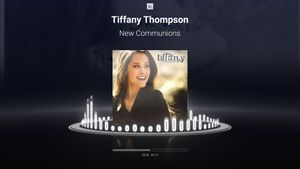 ---
HEALTHY SMOOTHIES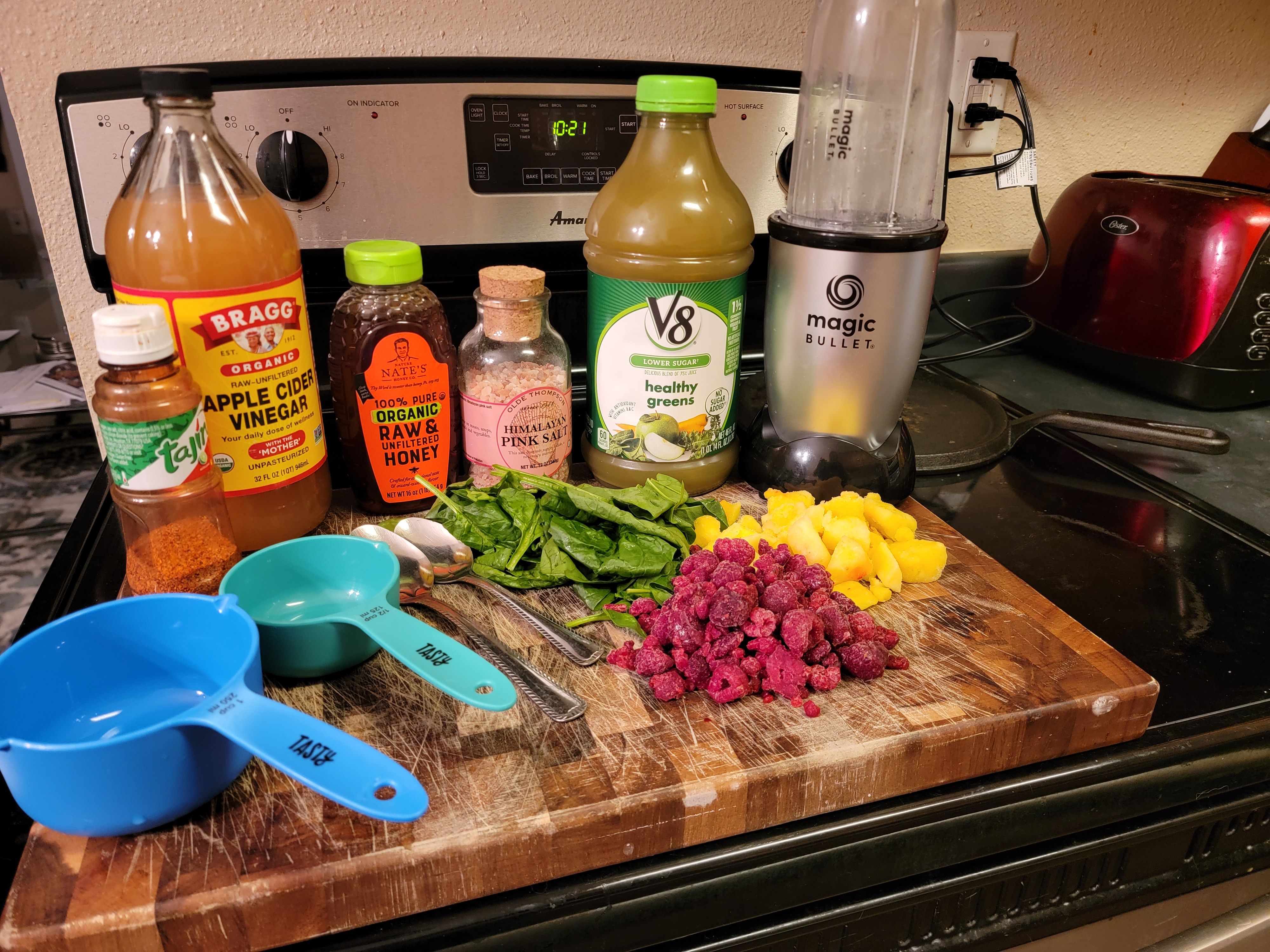 HIMALAYAN HAPPINESS: ACV MORNING SMOOTHIE
So lately I've been focusing on my health because I have been spending a ton of money on fast food. Not only was the fast food costs burning a hole in my pocket it was also making me feel bogged down and lazy. In the beginning eating a juicy burger with fries and a soda felt satisfying, it also made my stomach feel heavy and bloated. Well to say the least, I didn't start my smoothie craze because I was worried about my eating habits, I started it because my wife bought a Magic Bullet and I just wanted to play with it like a toy. I started to experiment with flavors and they just kept getting better and better so I started writing them down. Ever since I started doing this, I have started to feel better and I have noticed that my bloating has gone down. I knew I was onto something and wanted to make this a good habit to get into and so far this is by far one of my healthiest addictions. So here's one my recipes that I would love to share with you that my wife named Himalayan Happiness. 
If you put the ingredients in - in  this order, you get better mixing results and it prevents honey from sticking to the sides. All Nutrient information taken from Wikipedia. 
1/2 Cup of Fresh Spinach Leaves: Spinach is a nutritious green that's packed with vitamins A, C and K1. Did you know that spinach contains over half of your daily need for vitamin K1? Within every leaf lies incredible health benefits! Not only will you be on track to meet your nutritional needs; but the carotenoids in spinach can also help promote skin health and immune function. With all these winning factors it's easy to see why more people are turning their plants green every day! No more spinach from a can! The time for fresh, organic spinach is now. Spinach happens to be one of the richest sources of folate (folic acid), iron and manganese. Some people don't like spinach. But these are the people who haven't seen the light! Spinach is good for your brain, keeps your eyes healthy, and gives you steady energy throughout the day. You'll feel more focused after eating it because it provides energy to all of your body's systems. After one serving of happiness (the spinach), you'll knit up a sweater in no time with this little leafy green powerhouse fueling yourself every second! Get on board or get off this train before it goes too fast without ya!!
 
1 TBSP of local honey: We're talking about the immune system here! When it comes to allergies, there is another type of limitation which you don't have any control over: environmental pollen. That's why Local Honey Benefits is an absolutely necessary addition to anyone's daily routine in order to keep one strong. Honey has been proven time and again as one natures best healthy sweeteners.
 
1 TBSP of Apple Cider Vinegar: Apple cider vinegar is a traditional remedy for ailments. Do you often struggle with too much heartburn, indigestion, and even high blood sugar? If that's the case then I want to introduce you to this timeless home drink that has been used as an antacid since ancient times. 

1 TSP Tajin Seasoning: Tajín Clásico Seasoning is made with a unique blend of 100% natural chili peppers, lime & sea salt.

1/4 TSP Himalayan Salt: A more natural salt. Some claim that Himalayan salt is more natural than table salt. This claim appears to have merit. Table salt is usually heavily refined and mixed with anti-caking agents to prevent clumping, such as sodium aluminosilicate or magnesium carbonate, Himalayan salt is less artificial and does not usually contain additives. Click Here for Article on Pink Himalayan Salt 

1/2 Cup of Diced Pineapple: Raw pineapple pulp is 86% water, 13% carbohydrates, 0.5% protein, and contains negligible fat (table). In a 100-gram reference amount, raw pineapple supplies 209 kilojoules (50 kilocalories) of food energy, and is a rich source of manganese (44% Daily Value, DV) and vitamin C (58% DV), but otherwise contains no micronutrients in significant amounts.

1/2 Cup of Mango: The energy value per 100 g (3.5 oz) serving of the common mango is 250 kJ (60 kcal). Fresh mango contains only vitamin C and folate in significant amounts of the Daily Value as 44% and 11%, respectively (table).

1/2 Cup of Raspberries: Raw raspberries are 86% water, 12% carbohydrates, and have about 1% each of protein and fat (table). In a 100 gram amount, raspberries supply 53 calories and 6.5 grams of dietary fiber. The aggregate fruit structure contributes to raspberry's nutritional value, as it increases the proportion of dietary fiber, which is among the highest known in whole foods, up to 6% fiber per total weight. Raspberries are a rich source (20% or more of the Daily Value, DV) of vitamin C (32% DV), manganese (32% DV) and dietary fiber (26% DV), but otherwise have low content of micronutrients (table). Raspberries are a low-glycemic index food, with total sugar content of only 4% and no starch.

1 1/2 cup of V8 Healthy Greens Juice: V8 Fruit & Vegetable Blends are a healthy beverage option for those looking for a perfect blend of vegetables with a touch of fruit that contain 1 full serving of vegetables and an excellent source of antioxidant vitamins A & C. V8 Fruit & Vegetable Blends are 75% juice and 25% pure water with no sugar added and no artificial colors or flavors. V8 Fruit & Vegetable Blends Healthy Greens is made from the juices of yellow carrots, spinach, apples and pineapple. 

BLEND THOROUGHLY AND ENJOY!
---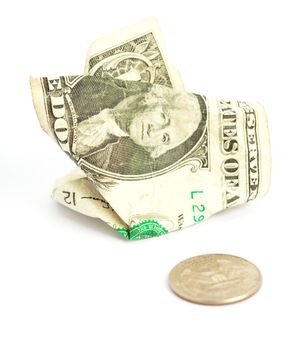 FINANCIAL SUGGESTIONS
One of the things that I thought I would never do was to get my credit (Which was bombing at the time) back up to at least a decent status. As I was researching on what to do, I came across Credit Karma. I applied for one of their credit builder cards and it has significantly helped my credit and became a game changer towards my financial status. 
Financial advice is a very broad topic. What you should do with your money depends on who you are and what stage in life you're in. But one thing we all have in common: our credit score. Your credit score affects how much money you can borrow, the interest rates offered to loan providers, and whether or not landlords approve of your application for an apartment lease. It's important that we understand how to maintain a good credit score so that we can take advantage of opportunities when they come up! In this blog post, I will go over some tips on repairing your credit score if it has been affected by bad decisions or circumstances past our control.
1. Download the Credit Karma App  
Credit Karma is a free credit score site, and according to them will always be. Whether you have bad or good credit, their goal is to help you build a better financial future by giving you the opportunity to check your scores for free at any time. What are some of the ways that checking your credit score can benefit your life? You may qualify for lower interest rates on loans; find out if there are errors in your report; learn how much money it would take to pay off debt; or see what steps need to be taken next when rebuilding after bankruptcy. With so many benefits available from this one simple (yet critical) action, do yourself a favor today and head over to Credit Karma to get started! Click on the photo below.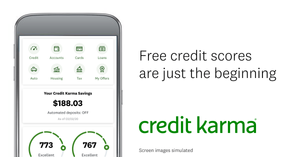 2. If you are looking to rebuild your credit, a pre-paid card is an easy way to do so. You can get started with as little as $250 and it's possible for this amount to increase over time. I have seen my limit increase significantly in just a few months of using mine and my credit score has gone from being under 500 up above 650! My $250 credit limit was  what I started with at one point; now that number would be well over $500/ The company continues giving me more money without any interest or fees attached. Click on the image below if you want help starting off right with your own pre-paid credit card account.