WELCOME TO DISCOVER YOU RADIO'S PODCAST/BLOG EPISODE #2


WITH SPECIAL GUEST ANDREW NEIL

 
---
MUSIC
Twitter is yet another place where I get to meet great musicians and that is where I ran into the musician known as Andrew Neil. Because I am a huge advocate for mental health Andrew Neil is someone who is proof that learning how to live with certain conditions, life can most certainly become manageable.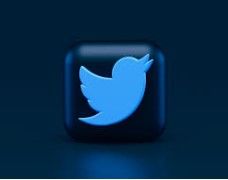 If you're looking for a new musical experience, then Andrew Neil is your man. His music evokes the same feeling as when I first heard Nirvana or Weezer - but with an edgier sound that sets him apart from other musicians in this genre. He has been called "Outsider Grunge Folk," and while he doesn't seem to have any problem being pigeonholed into one category of artists, it's clear that his talent goes beyond just one label. One listen will show how much influence Kurt Cobain, Elliot Smith, Nick Drake, Donovan...and even Daniel Johnston had on A.N.'s distinctive style. Check out Andrew Neil online today! Click on the photo to the left to visit Andrews page.
---
Andrew Neil's Micro Documentary
---
HEALTHY SMOOTHIES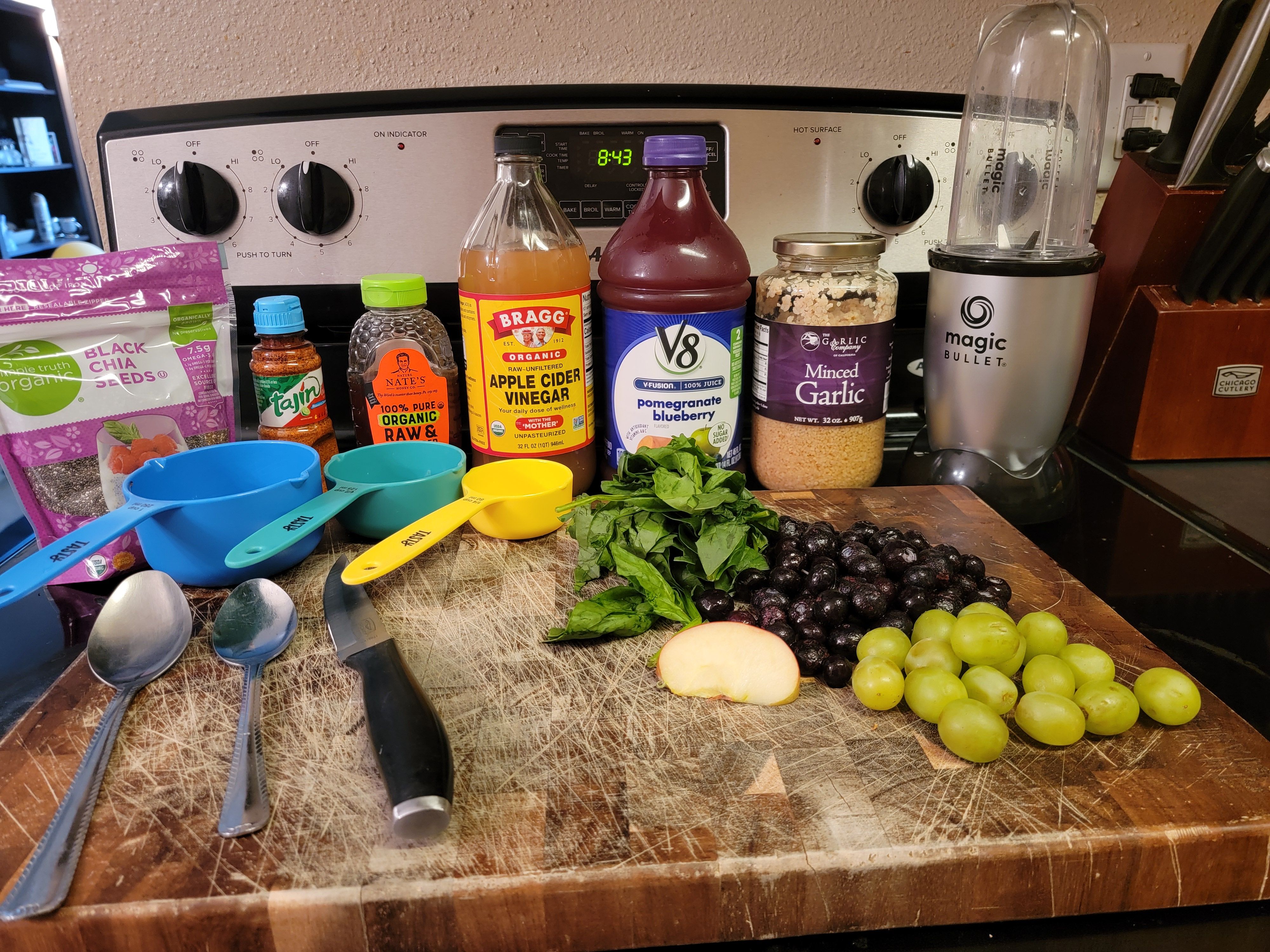 BOTTOMS UP BLUEBERRY
I found that breakfast was always the toughest meal for me to keep up with. So, I decided to start making smoothies in advance and then freezing them so they are ready when I need them! This way my mornings are easy breezy because all I have to do is grab a glass of juice from the fridge, add water or milk if needed, pop it into the blender along with some fresh fruit (berries work best) and blend until smooth. Now, not only am eating healthy but my wallet feels better too!! Check out this recipe below- you'll be surprised how good it tastes!
Remember to list these ingredients in order:
1/2 Cup of Spinach: Spinach is a nutritional powerhouse with health benefits that are too good to pass up. With the power of spinach, you'll be on track for your daily needs in vitamins A, C and K1. Plus it's packed with carotenoids which will promote skin health and immune function.
 
1 TBSP Local Honey: Now you can get all the benefits of fresh honey without bringing home bees! Say goodbye to your allergies by using our locally sourced, raw, and unfiltered honey. Raw honey is great for health and tastes so delicious on toast or with a hot cup of coffee. Local farmers live right down the street from us and we wanted to support them best we could while providing the consumer at home the perfect remedy against allergens in their area. This means more net happiness! Plus, if your local bee industry collapses, who will be left to pollinate all of our food? Pair this with plenty of sunlight and enjoy honey that's just as natural as it should be - unpasteurized and unprocessed thanks to good old Mother Nature herself
 
1 TBSP ACV:  Health benefits of Apple Cider Vinegar is a natural laxative and it can improve digestion, lowers blood sugar levels, improves insulin sensitivity, increases satiety and helps people to lose weight, reduces belly fat, lowers cholesterol, lowers blood pressure and improves heart health
 
1 TSP Tajin: There are days, some months even, when life is richly satisfying. We have the same small triumphs over and over again that give us a sense of accomplishment—wave after wave even. Edible things that don't just taste good but pleases the senses on all levels with different textures both physically and emotionally. Like Tajín Clásico for example which is made up of spices you can actually see adding more to your smoothie satisfaction level than any other ingredient does. And its magic mostly happens in your food's flavor profile where it heals what was wounded giving whimsy to something not always wholly enjoyable. 
 
2 TBSP Chia Seeds: "And what do we have here? Ahem- a strange little black seed! If you think these tiny things are going to make me run out of energy in the kitchen, then your expectations are far too low. So I'm going to shatter that illusion by slamming these down my pie hole every morning for breakfast." 

Health Benefits:
Fiber: 11 grams. 
Protein: 4 grams. 
Fat: 9 grams (5 of which are omega-3s). 
Calcium: 18% of the RDI. 
Manganese: 30% of the RDI. 
Magnesium: 30% of the RDI. 
Phosphorus: 27% of the RDI. 
They also contain a decent amount of zinc, 
vitamin B3 (niacin), potassium, vitamin B1 (thiamine) and vitamin B2

1 Apple Wedge: It's time to fight your gut! These little apples are not that bad for you. Sure, the old song says they're bland, fat-laden "apple peels." But these days wedges are nothing but apple skin with a tiny bit of sugar, good fiber and health benefits! Ease your woes by eating well so you can live well forever!
 
1/2 TSP Minced Garlic: Garlic is the thing that food just shouldn't be without! Lemons and milk, we get it. With garlic in our smoothie because let's face it: there is nothing more flavorful than garlicky goodness! It doesn't matter if you're cooking for health or preparing a dish to impress your company - garrlliiiceeee can combat sickness including the common cold. Did someone say perpetual garlic?
 
1 Cup Frozen Blueberries: We all know that blueberries are pretty much the best fruit there's nothing cheaper or more nutritious. Don't believe me? Well I have some salient arguments, for example: it's been shown to protect against heart disease and cancer, and can also help maintain bone strength, mental health, and healthy blood pressure. Not satisfied? Why don't you let me tell you about what they taste like just picked from the bushes with a handful of green leaves still on them – so fresh it almost tastes like candy – but without any of those nasty artificial ingredients we always hear about. Forget oranges – we'll swap 'em for these bad boys!


1/2 Cup Green Grapes: Shopping for grapes? You can't go wrong with these green guys. Guaranteed to set the table just right, folks, you're not gonna want to miss out on these juicy Green Grapes! And if you think that all grapes are the same, then think again. These flavorful little suckers come in four different shades—black, red, yellow and green! So grab a few bags of all your favs today and bring home a haul that's ripe orchard fresh! Trust me: These babies will taste even better after they've been plucked from their personal vineyard over there at The Store. 

One cup (151 grams) of red or green grapes contains the following nutrients (1): 

Calories: 104 
Carbs: 27.3 grams 
Protein: 1.1 grams 
Fat: 0.2 grams 
Fiber: 1.4 grams 
Vitamin C: 27% of the Reference Daily Intake (RDI) 
Vitamin K: 28% of the RDI 
Thiamine: 7% of the RDI 
Riboflavin: 6% of the RDI 
Vitamin B6: 6% of the RDI 
Potassium: 8% of the RDI 
Copper: 10% of the RDI 
Manganese: 5% of the RDI

1 Cup V8 Pomegranate Blueberry juice: V8 Pomegranate Blueberry Juice is infused with the rich taste of pomegranates. This product has no artificial color, flavors, or preservatives and comes in a refreshing 16oz can. So go ahead--try it. You know you want to! This gives your smoothie an awesome taste to top off with. 
---
FINANCIAL SUGGESTIONS
One of the things that I thought I would never do was to get my credit (Which was bombing at the time) back up to at least a decent status. As I was researching on what to do, I came across Credit Karma. I applied for one of their credit builder cards and it has significantly helped my credit and became a game changer towards my financial status. 
Financial advice is a very broad topic. What you should do with your money depends on who you are and what stage in life you're in. But one thing we all have in common: our credit score. Your credit score affects how much money you can borrow, the interest rates offered to loan providers, and whether or not landlords approve of your application for an apartment lease. It's important that we understand how to maintain a good credit score so that we can take advantage of opportunities when they come up! In this blog post, I will go over some tips on repairing your credit score if it has been affected by bad decisions or circumstances past our control. 
1. Download the Credit Karma App 
Credit Karma is a free credit score site, and according to them will always be. Whether you have bad or good credit, their goal is to help you build a better financial future by giving you the opportunity to check your scores for free at any time. What are some of the ways that checking your credit score can benefit your life? You may qualify for lower interest rates on loans; find out if there are errors in your report; learn how much money it would take to pay off debt; or see what steps need to be taken next when rebuilding after bankruptcy. With so many benefits available from this one simple (yet critical) action, do yourself a favor today and head over to Credit Karma to get started! Click on the photo below.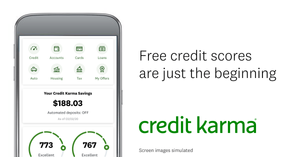 2. If you are looking to rebuild your credit, a pre-paid card is an easy way to do so. You can get started with as little as $250 and it's possible for this amount to increase over time. I have seen my limit increase significantly in just a few months of using mine and my credit score has gone from being under 500 up above 650! My $250 credit limit was  what I started with at one point; now that number would be well over $500/ The company continues giving me more money without any interest or fees attached. Click on the image below if you want help starting off right with your own pre-paid credit card account.